May 29th, 2009, 10:07 am Um... So
I know I need to post a comic but I cant think of anything... I think I'm going to make myself a schedule so I will set a day I need a comic by so that I can commit to it.

Till then just know I'm thinking... and playing X-Men Origins: Wolverine.

(EDIT) So it's 2 in the morning and I have the comic. Wrote the comic after I said I had nothing then played Wolverine. Speaking of Wolverine did you know the movie had multiple secret endings? And I happen to get my hands on one.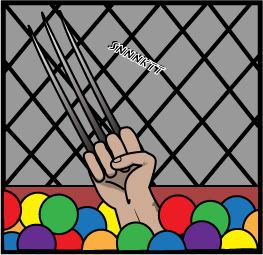 Mostly it's a secret ending to my comic but... Anyways, I'll try to be better bout posting.