September 30th, 2009, 7:46 pm Moved Tuesday To Wednesday
I'm like Superman in that sense.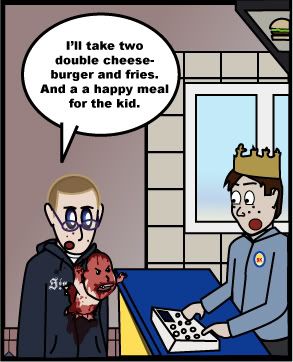 So yeah 298! One more left till my break (hint its the final Eggman) But then it's hard to say how long I'll be off. Probably not long cause I love to do this. Plus I'm thankful for you guys sticking around while I get use to this semesters schedule. But do gotta start actually writing instead of just brainstorming awesome things and things that'd be funny.

Be back soonish.