October 31st, 2010, 3:17 pm Happy Halloween!
Turning them out as fast as my busy schedule will allow. This one comes from a suggest from Kevin to have a "dinner with" comic about him and Roddy Piper. Why Roddy Piper? I wouldn't know why but it happened.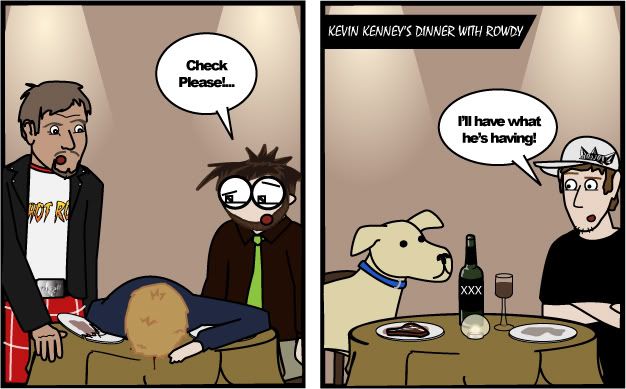 Happy Belated Birthday to Kevin Kenney. My boy is now 21 years young. I hope he is enjoying it to the fullest.

See you again in a bout a week.