July 14th, 2009, 11:07 pm Squirtle Is Inherently Racist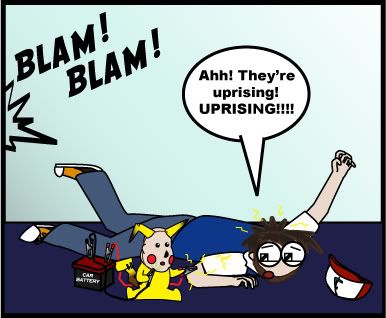 Hey Gang!

I've thought of a venture that I want to embark on. It's a children's book. So to prepare for this book I've taken a look at past projects. two years ago I wrote a childrens book for a class called "Little Lugus" it's about a gnome who loves unicorns... Yeah. Well that's up on my deviant art.
http://suburbanfreeflow.deviantart.com/

Also I've realized my production company "B.S. Productions" isn't really that kid friendly. (I mean that was always the point) but since I'm making a childrens book and might do other projects I've decided to think about changing my production company name. So I'll see where that goes.