September 3rd, 2009, 11:01 pm For The Sake Of Quality
So different comic then I planned. Hope you like Judge wigs.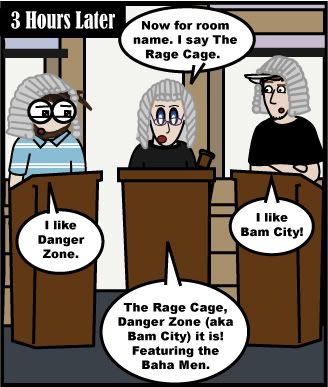 I know I do. Updates will be hard with my work load. But I aint stopping. I just might move my thursday update to friday or saturday. Now you know! Bah Doop Boop!