December 5th, 2009, 10:18 pm A Week After I Started This
Point is dont do story arcs during school time... and especially not during finals. I have a bunch of finals still. I think I can try to do another one for this week.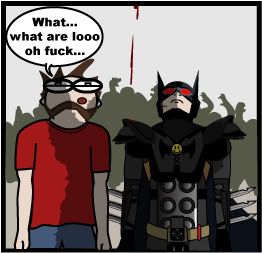 Oh by the way, the next two comics concluding this story arc. Someone. Will. DIE.