July 10th, 2010, 9:04 pm Bonus Panel Time!
So this comic was extra long! Ladies. And it even has a bonus panel!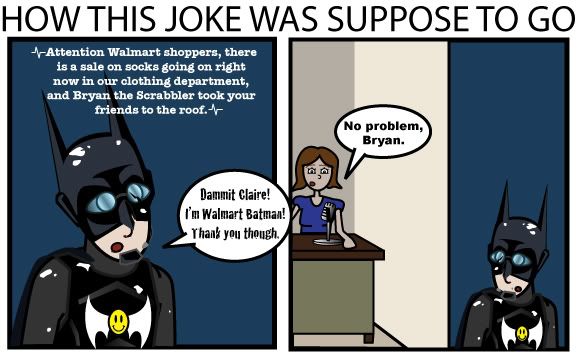 Also reference for my "Whip Cream Bomb"

http://www.youtube.com/watch?v=izdnM-aqhgg

Just a refresher, you may recall my last tale of my 7 years at Julliard. It's tragic that I spent 7 years there only to go into crime fighting. I mean it's also a little tragic Boney D is dead. But mostly the 7 years I wasted at Julliards. More Walmart Batman Coming Soon. There are still 2 comics left!

PS wrote a really offensive comic recently. Get excited.