January 9th, 2011, 1:25 pm Dead Dolphin Comic #2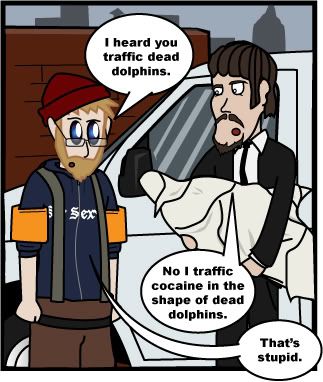 This comic was made with the combined mind power of Kevin Cole, Matt Huberman (my other college roomate), and myself. But I guess when creating this comic I forgot I had already made a comic about Dead Dolphins.

http://suburban-freeflow.smackjeeves.com/comics/659468/dead-dolphin-trafficing/

Man! Is there egg on my face or what? Or maybe this could be a reoccurring theme. Dead Dolphins are still in right kids? like Vampires? Or Kix cereal?