March 12th, 2011, 8:45 pm Spring Break!
Sometimes I ask questions of myself. Like why would you leave a whole cake on a counter?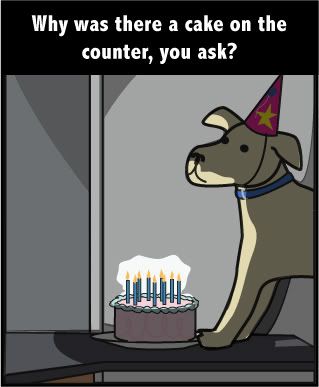 Well that solves that scooby doo mystery.

So it's spring break I want to get a lot of comics done, at least all the Tiny Brian Townsend Comics. So gonna try that. Hopefully you're all still reading cause I got plenty of comics planned for you.